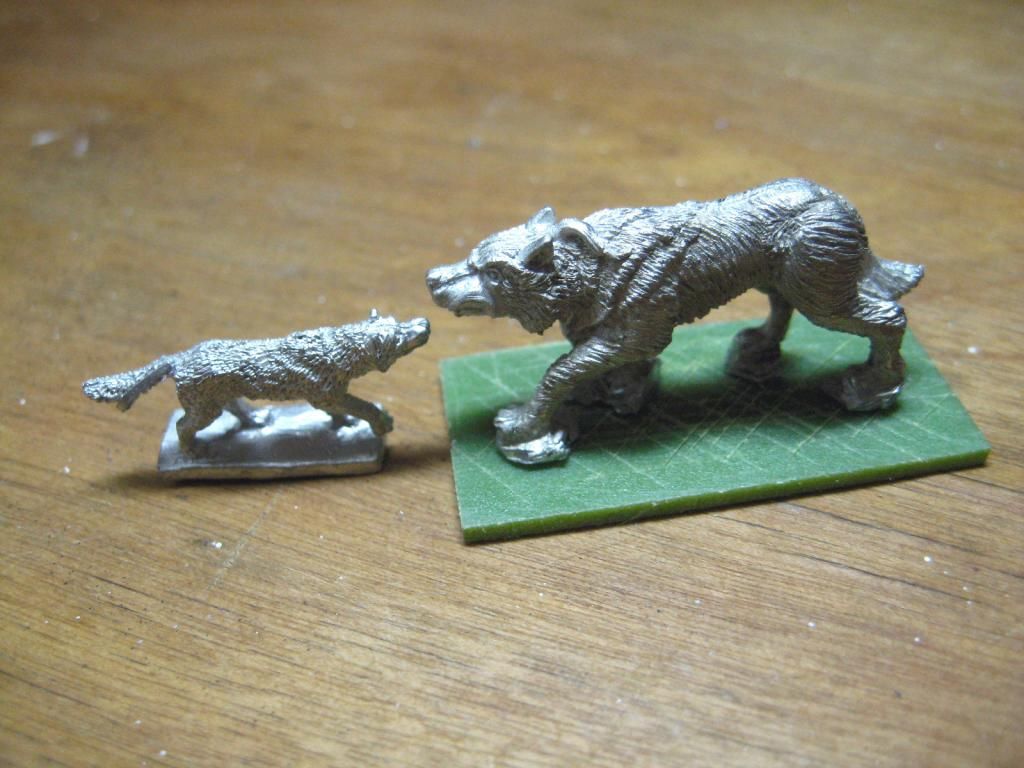 Ral Partha 15mm wolf Ral partha 25mm wolf
Sauron had a completely different title in the first age than his "Dark Lord" title the one he holds in the 2nd & 3rd ages the first age title was "Lord of Werewolves". So I felt I couldn't properly represent Sauron's first army without including one of his signature monsters, but how could they be represented in the game? Well in the stories werewolves a depicted as giant intelligent wolves so I dug around in the lead pile and came up with this wonderfully characterful OOP Ral Parha 25mm wolf from one of their 1990s RPG lines. So with this beastie and the giant I have all the gigantic monsters I would need for Sauron's army.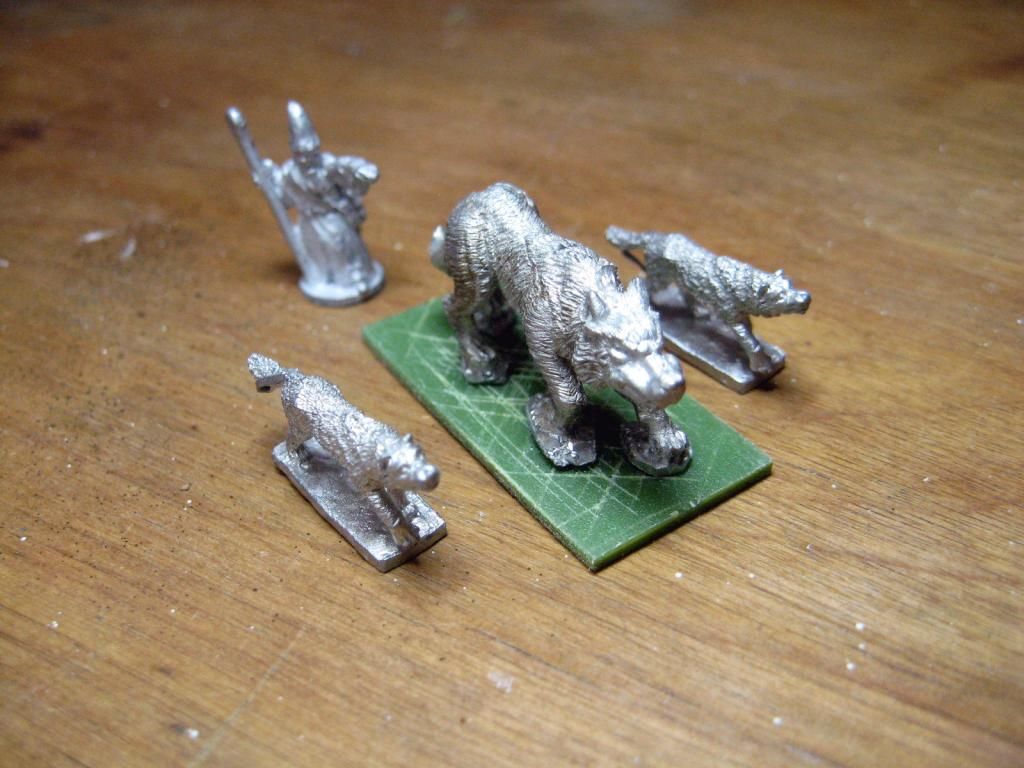 Eureka 18mm wizard, Ral Parha 15mm wolves, Ral Partha 25mm wolf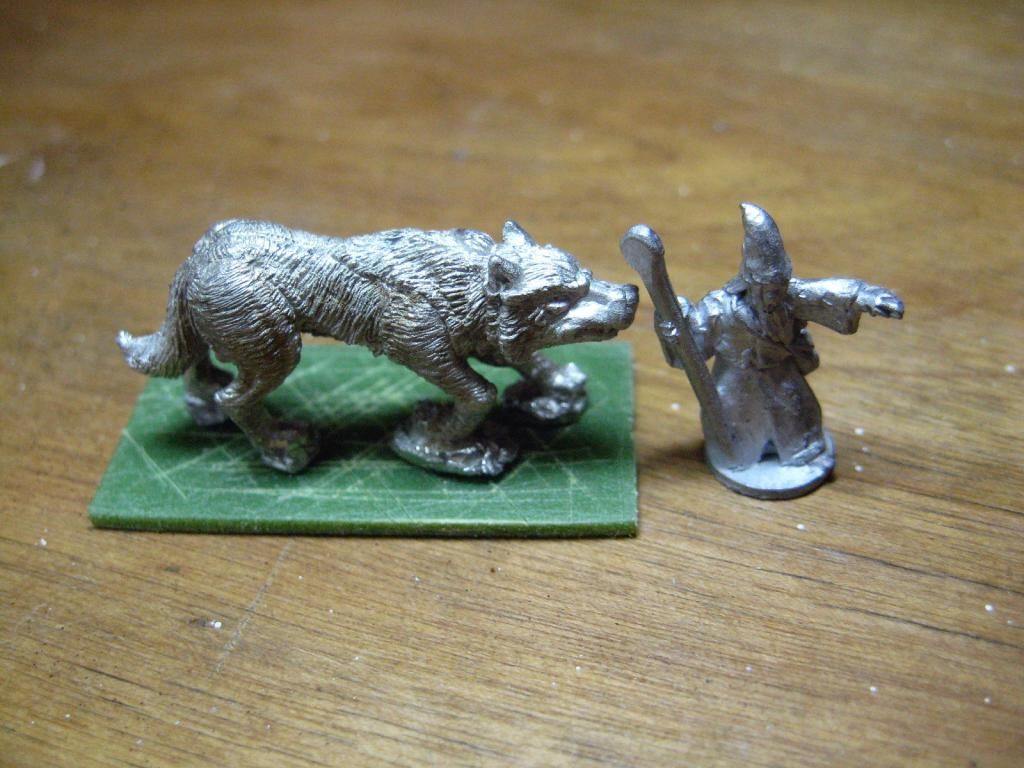 Go forth and get the boot in...
Tune in next Sunday for another update.